Hey girls
I was gone for a while…. more like a month wow time passes by really fast. Im back now and regular blogging will be back on track now. I hope everybody had a great christmas and a fun time bringing in the new year.
So for the first post of the new year Im sharing a new product by decollage.
Clear Jelly Whipped Cream by Decollage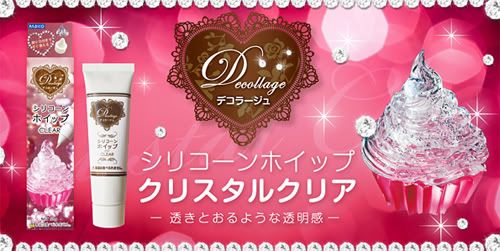 Im sure it will be just as expensive as the regular whipped cream. Im posting this because I wanted to let people know you can just by clear caulk at the hardware store to make this. Clear caulk still cost about 2 to 3 bucks vs the one by decollage which will probably cost about 10 bucks in japan and probably boosted to 16 bucks in the U.S. Just wanted to give a heads up. Enjoy the pics.